film: Artemis, The Neverending Quartet

Just before celebrating its 30 year anniversary, the Berlin based Artemis Quartet goes through one of its most turbulent years to date. When the last founding member, cellist Eckart Runge, decides to leave the quartet in 2018, with second violinist Anthea Kreston following his departure, the quartet is shaken to its core. They agree to stay together until the end of the season, giving the remaining members the chance to reconstruct the quartet once more. Will the shared love for music be strong enough for the Artemis Quartet to persevere?
Filmmaker Hester Overmars portrays the quartet, its former and new members, throughout this extraordinary year, having full access to their rehearsals, life behind the scenes and international performances. From up close, the film observes how the quartet lives through their reconstruction.
'Conflicts are unavoidable, but can you still see the greatness and goodness of your musical colleague, or is that- in the end – impossible?' Eckart Runge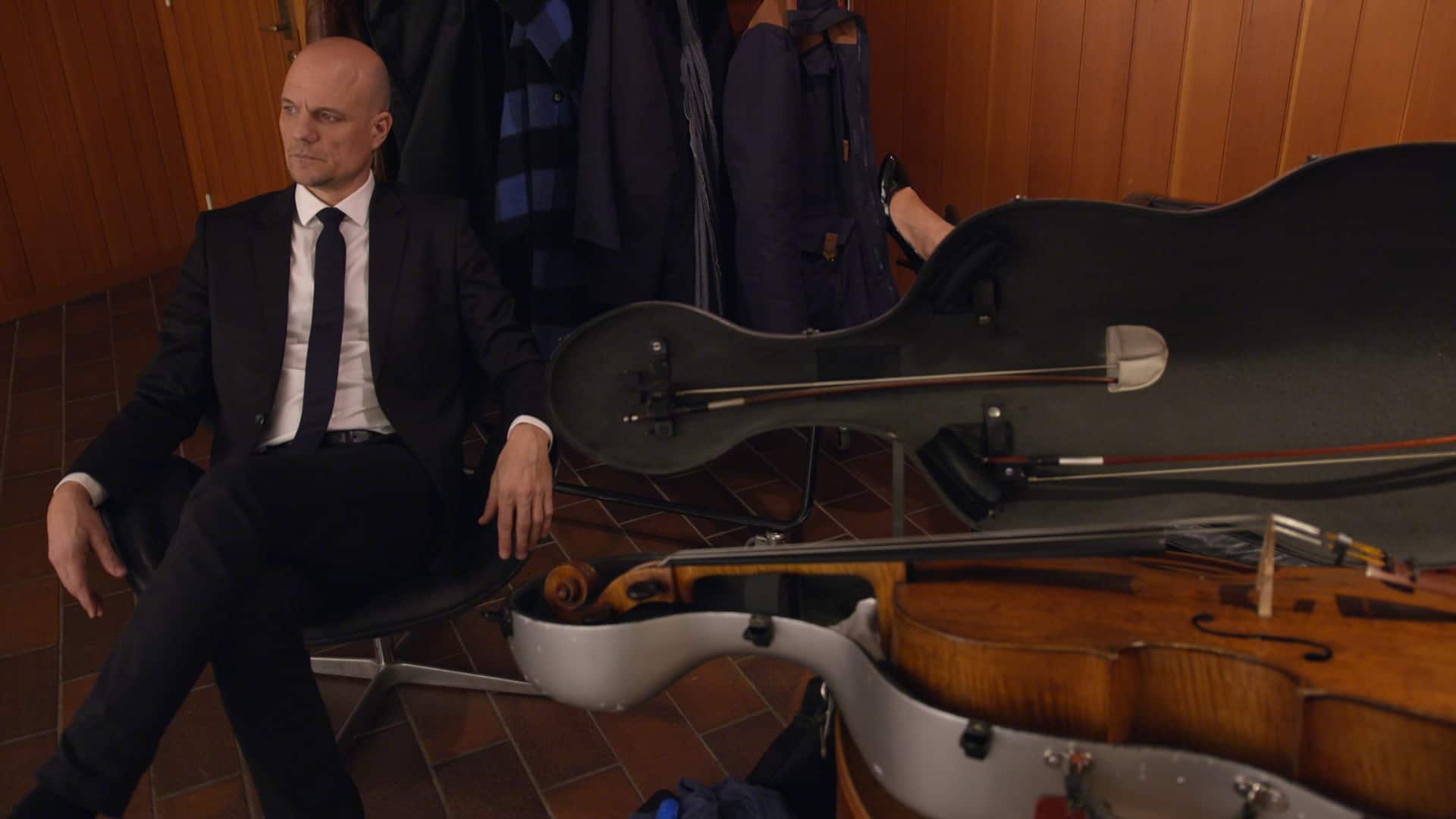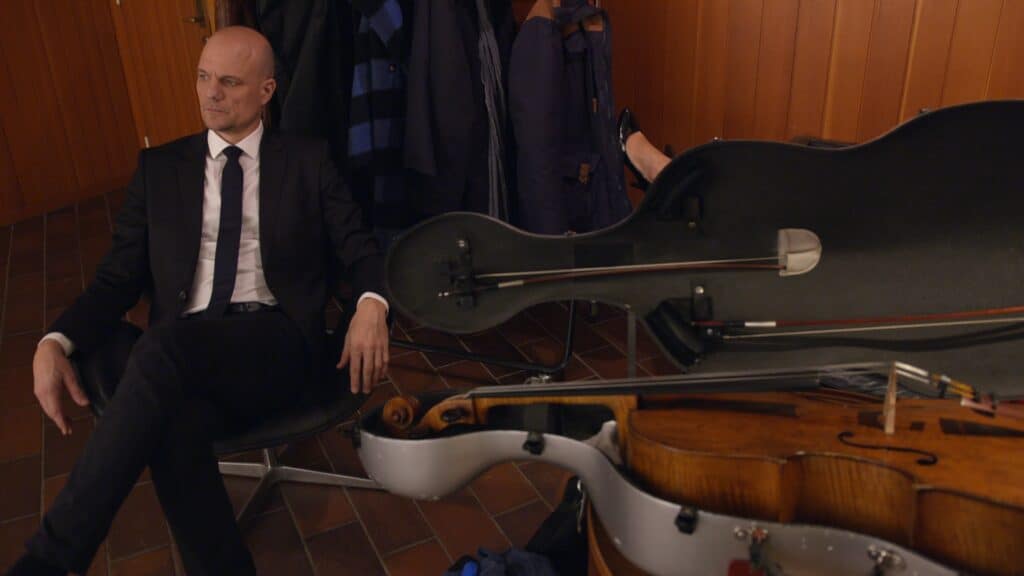 What does it take to play the world's top stages and how do you find balance within a marriage of four, as a string quartet is often referred to? Artemis: The Neverending Quartet is a story about living for music, about mourning, struggle and revival, in a compelling film with the quartet's music at its heart.
An anniversary and a new start in one. Far from looking back in satisfaction, the quartet is currently boldly breaking new ground. Thirty years after it was founded – in 1989, the year when the Berlin Wall came down – a rejuvenated Artemis Quartet, towards the end of the film, welcomes two new members alongside the remaining Gregor Sigl and Vineta Sareika.

Over the years the quartet has adjusted to new formations, and now once again a radical change is there: from the start of the season 2019/20 violinist Suyoen Kim, born in Münster, Westphalia, and former First Concertmaster of the Konzerthaus Orchester Berlin, alternates first and second violin with Vineta Sareika. Meanwhile Dutch cellist Harriet Krijgh, already a high-profile soloist, is taking over from Eckart Runge.
'Sometimes, in a single note, I can still hear Friedemann in the music.'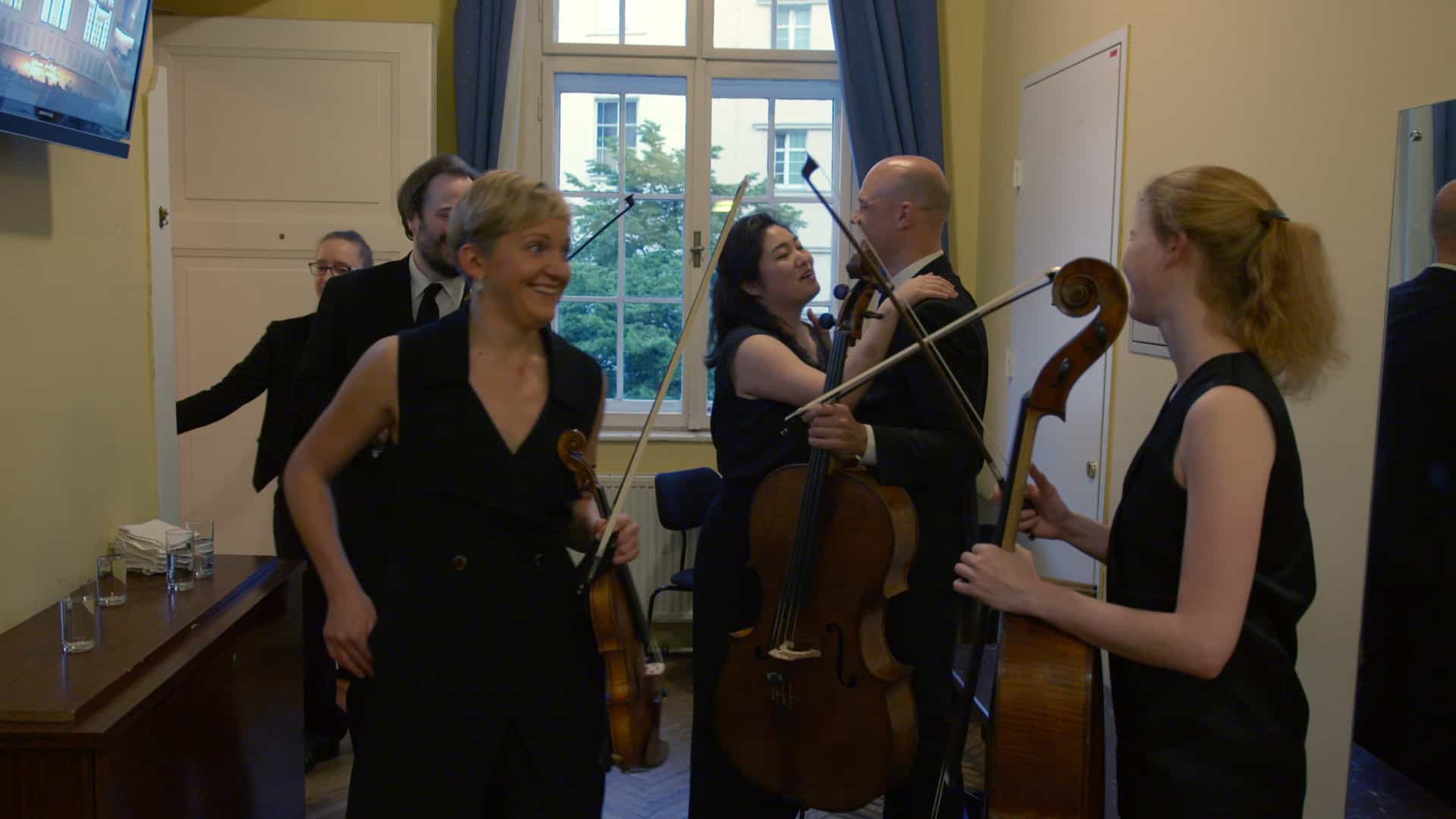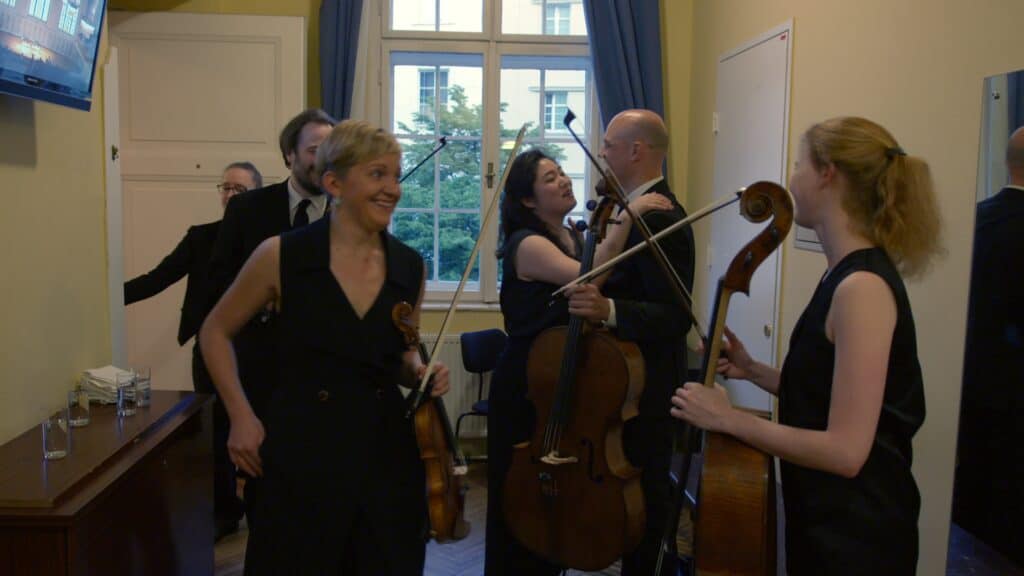 music played in the film:
Barber, String Quartet no.11 in B minor
Bartók, String Quartet no. 4 SZ 91
Haydn, String Quartet no. 59 in G minor, Opus 74
Brahms String Quartet no. 2 in A minor, Opus 51
Brahms, String Sextet No. 1 in B flat Major, Opus 18
Smetana, String Quartet no.1 in E Minor
Artemis, the Neverending Quartet is a Basalt Film, 24classics & Tondowski Films Production production, in coproduction with NTR and ZDF ARTE
The film will be premiered on januari 26 in EYE Amsterdam during the String Quartet Biennale Amsterdam and broadcast on TV on feb 1, 2020, NTR Uur van de Wolf