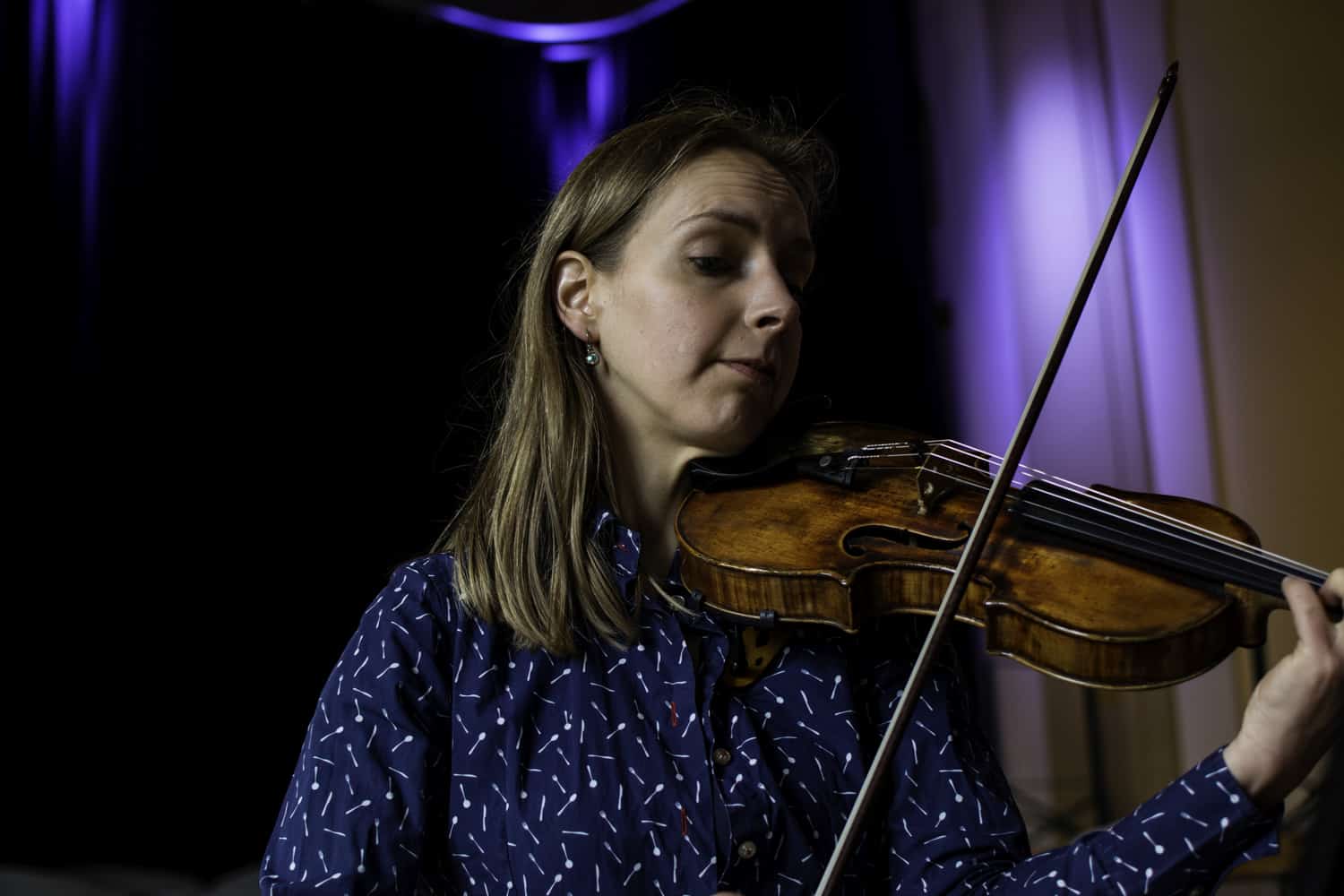 10 questions for Dudok Quartet
Up next on the bill is Dudok Quartet in Utrecht on June 24!
Safe to say we're super excited for this one. Dudok Quartet is resident of the biggest concerthalls in the Netherlands, playing regularly in the Muziekgebouw, the Concertgebouw and Tivoli Vredeburg. We caught up with Judith who plays on the violin with the quartet.

Sign up now by clicking here.

1. What got you hooked on your instrument?
My older sister played the violin, so as long as I can remember I wanted to play the violin as well. I started imitating my sister with two knitting needles and when I was almost six years old, I was finally allowed to take violin lessons.

2. Can you tell us what is on the program for 24chambers?
We will play the 2nd string quartet of Tristan Keuris, Haydn opus 20 no 4 and a few very old madrigals. All arranged by our cellist David Faber.

3. If you would not be a musician, what would you be?
As I said before, I can't remember a life without my violin so it's hard to imagine what that would be. I would probably choose a profession where communication with others is important, because that's what I like about being a musician as well. So maybe I would have been a lawyer, a journalist, a pastor or a teacher, because my whole family consists of teachers.

4. How do you organise, what is your itinerary like, the day of your concert?
The ideal start of the day would be: first some running or other kind of sports, then some warming up with the instrument. After this we start to make our way to the concert venue, probably with our Dudok-car, so we are used to driving for many hours. On the road we listen to our favorite podcast Onbehaarde Apen to increase our knowledge of very difficult scientific subjects that have nothing to do with music, like bacteria, brown fat or cats. When we arrive, we usually rehearse for two hours and then we eat something small before the concerts starts. After the concert we sign some CDs and drive back late at night; tired but satisfied from another day of quartet fun.

5. With which composer, living or deceased, would you drink your morning coffee?
Beethoven!

6. With whom would you like to collaborate with?
We are very lucky because we collaborated with lots of great artists already, like Pieter Wispelwey, Hannes Minnaar, Annelien van Wauwe en Erik Bosgraaf. But of course there is always something to wish for. We would love to play octet with the Quatuor Ebène one day.

7. Which composer fits your personality best?
Beethoven!

8. Who do you admire?
My fellow quartet players David, Marie-Louise and Marleen Honestly, they are the best quartet colleagues you can imagine. They are great fun to work with, they are very patient (which they have to be because I can be terribly annoying) and, also very important, we can drink beer together 🙂

9. What is your favorite lunch (spot)?
We always bring our own lunch! Besides, there are many great restaurants in Amsterdam. If I had to chose, maybe my favorite is Café Cook in West.

10. Would you rather read a book or binge-watch a Netflix serie?
I never have a free day so binge-watching isn't possible I'm afraid, but I'm also not sure if I would like it. Reading is also something that I don't do enough, but whenever we have a long plane or train trip I really enjoy reading so I guess the book wins in the end.