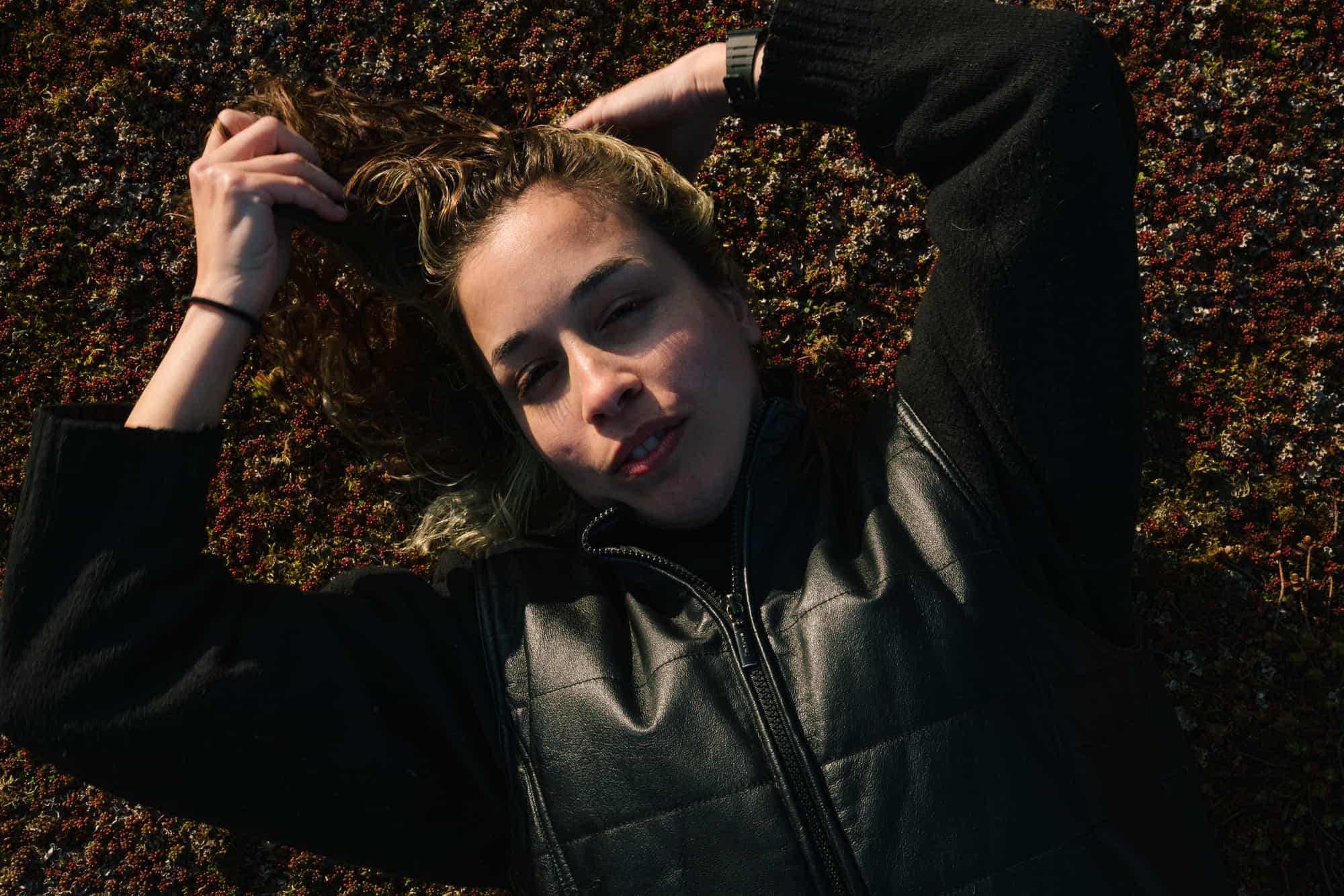 10 questions for Loradeniz
Loradeniz (or Lorad as a DJ) is a pianist, composer, producer and DJ from Istanbul, Turkey who currently resides in Amsterdam. After having studied classical piano at the conservatory, she received her Bachelor degree of Electroacoustic Composition & Performance and this path eventually led her to do a master degree of Production & Sound Design, after which she is now focusing on live performances and DJing. Along with the latest releases, she is most concerned with building and manipulating an immersive sound world and a story that blurs the line between light and dark, hope and despair, past and future.
We were very inspired by the mix of Lorad on our February 24chambers edition in Badhuis Oedipus, so we wanted to get to know her a little bit better and asked her 10 questions!
1. Can you tell us something about all the different things you do. You are a pianist, composer and producer. How do you combine these things and what do you love the most?
I love being able to combine it all. Individually speaking; playing the piano or any keys and singing is very meditative and helps me to feel balanced. Producing and composing can be overwhelming, but it is the most satisfying when you hear the final product, whereas improvising on an instrument happens in the moment and is gone right after. I love using all the tools I have to create a piece of music from a blank page. It is exhausting yet magical.
2. What brought you from Istanbul to Amsterdam?
I had many reasons actually. Moving to the Netherlands has been an escape from the political situation in Turkey. It's not easy being a woman in Turkey at the moment. I was also seeking an opportunity to start over as an individual and find a place where I wasn't defined nor could I define myself by my surroundings. I always loved studying so I enrolled in a Masters program in Music Design at HKU and moved to Utrecht in 2015. Bingo.
3. What made you choose the piano as an instrument and what got you hooked on this instrument?
My brother was playing piano and taking lessons when I was kid and I begged my mom to get me a teacher as well. I don't remember that in particular, but I remember suffering during the lessons. I didn't feel hooked on piano for many years. In the beginning the main factor was the teachers. They kept saying that I was really talented and had perfect hearing, so mom kept pushing me to practice. I started playing when I was 5, but I can't say I loved playing until I was 18. Now I love it because I can play anything I want. It helps me to feel free, express the unknown and heal from certain factors.
4. How do you look back on this 24chambers edition?
It was a really fun challange! I enjoyed mixing classical music, classic tunes with electronic dance music. I've only done it once, but I think it fits really nicely. It didn't sound like anything else that I have listened to before, which I loved.  There are so many beautifully written pieces of music from the past. I feel like we are in such a rush now to find the next, and the next… Being a part of the 24chambers helped me to remember the goods and find a way to create a sonic bridge in different centuries.
5. Can you describe your style as a DJ?
When I am asked to play what I want then I go for electro, wave and breakbeats. I'm pretty much on the dark edge of the records. I also really enjoy playing ambient sets combined with experimental electronic music.
6. What is the best advice that you ever got as a musician?
I think good advise is dependant on where it's coming from. I've been given encouragement about the melodies I play, the way I sing and repeadetly told that I have a unique perspective and that no matter what I should follow my sonic dream without any compromise. It was basically -keep doing! That advice came from Mike Banks, an all time inspiration, mega skilled producer, and the nicest human being on earth.
7. If you would not be a musician, what would you be?
If I wasn't a musician I would probably be designing something else, maybe fabrics, images or interiors. I think it would be blissful to work with anything with colors and shapes.

8. With which composer would you drink your morning coffee?
While listening to records for this edition, I fell in love with Vivaldi's music. His music is so deep and very emotional. Meeting him would be delightful.

9. What is your favorite music piece and why?
There's none and there're so many. It changes every now and then. I will answer this considering my exploration for this edition. My late classical music favorite is Partita No. 2 in D minor, BWV 1004 – V Ciaconna, Bach J.S played by Itzhak Perlman.
10. What will the future bring? What are your dreams for the future?
I'm not an optimistic person when it comes to making predictions on the future. Especially my future. But I will try to dream now. 🙂 I would love to make music for movies! I think my sound is very cinematic and that scoring for screen is something I could conquer in the future. Besides that, it would be nice to travel again, play concerts, go on tours, meet inspirational people, make collaborations, record albums, rave, get a beach house and a dog, set my studio there, have friends over, make music and cook. 
Watch the inspiring performance of Lorad at our last 24chambers event, live from Oedipus Badhuis!