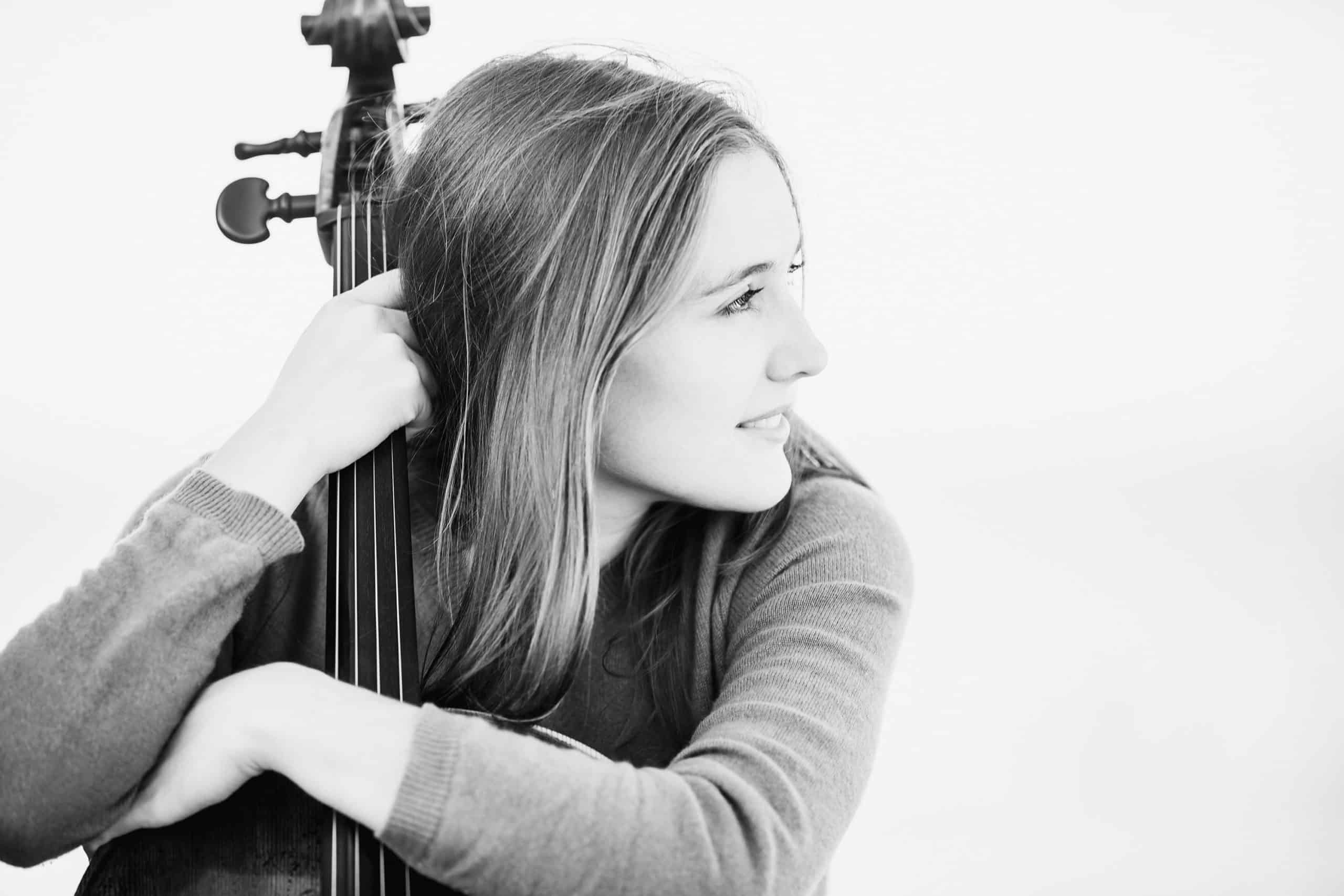 10 questions for Nuala McKenna
The next 24chambers edition will take place on february 27 in Rotterdam! During this edition the German-irish cellist Nuala McKenna will play a solo porgram. Nuala Mckenna was a finalist of the Dutch Classical Talant arward in 2019. She puts together daring programs and plays everything by heart. To get to know Nuala a little bit bette before the concert we asked her 10 questions!
Request an invitation for Nuala's concert at 24chambers here.

1. What will you play at 24chambers and why did you choose these pieces?
I will play solo pieces by J.S. Bach, Henri Dutilleux and Zoltan Kodaly. I love this combination of works because two of them require the cello to be tuned differently which results in exciting new sounds. Guess which piece is in standard tuning?

2. What made you choose the cello as an instrument and what got you hooked on your instrument?Although I started with the piano at the age of four, my parents quickly realised that I was better suited for a string instrument. I fell in love with music because of my father, who continuously played chamber music with me and my sister and who always knew how to stimulate our musical curiosity.

3. If you would not be a musician, what would you be?
A doctor.

4. How do you organise the day of a concert?
I try to have a calm surrounding but keep on doing my usual activities.

5. With which composer would you drink your morning coffee?
I recently met the Irish composer Gerald Barry who writes exceptional music and tells entertaining stories.

6. What are you afraid of?
Of being afraid.

7. What is the best advice that you ever got as a cellist?
Be yourself.

8. What more do you have in store? What will the future bring?
I'm recording my first CD this April with works written for Cello solo.

9.How did your life change since you were in the final of the Dutch classical talent award in 2019?
I got more confidence and a much closer connection to the Dutch audience.

10. Do you have any tips for people who want to participate in the Dutch classical talent award?
Enjoy this wonderful opportunity and the freedom to play your personal program.
Photo by Hans van der Woerd