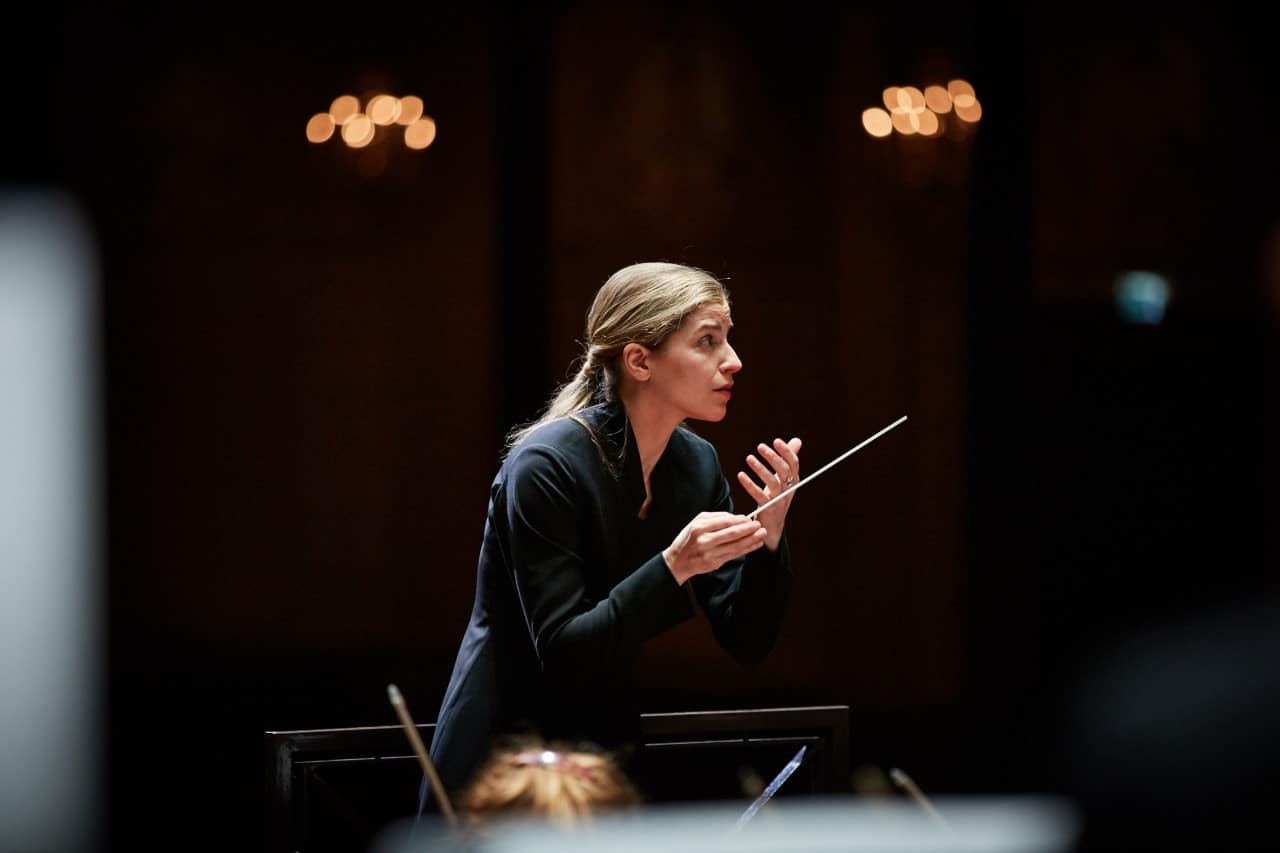 Podcast PAUZE Episodes: 1 & 2
"You said when you came in the first time that you fell madly in love with the orchestra after three days. So now I'm just wondering, how is the second date going than?"

24classics offers you the best podcast listening tips about classical music. In this podcast oboist Aisling Casey and double bass player Wilmar de Visser, from the Radio Philharmonic Orchestra (RPO), talk with their new chief conductor Karina Canellakis about dating an orchestra and riding a bike in Amsterdam.

New life 
The first day of being the chief conductor of the RPO was for Karina Canellakis a very nervous, exiting and dream like day. She made an, in her own words, quite depressing and dark debut, with the first movement of Shostakovisch No. 10.

"It was like having a really nice light hearted first date and then on your second date, someone had a family member that died or something."

Karina started conducting when she was really little. At the age of twelve her dad already gave her a baton and from that moment on the baton would never disappear from her life. Her whole life Karina travelled and moved all over the world for her conducting jobs, but recently she moved to Amsterdam and is getting used to a settled life in the Netherlands. Although she thinks the Dutch have a very dangerous way of cycling, the first thing Karina did in Amsterdam was buy a bicycle. She cycles through Amsterdam, is happy to finally go home after a rehearsal instead of to a hotel and the Thuisbezorgd app is her new best friend.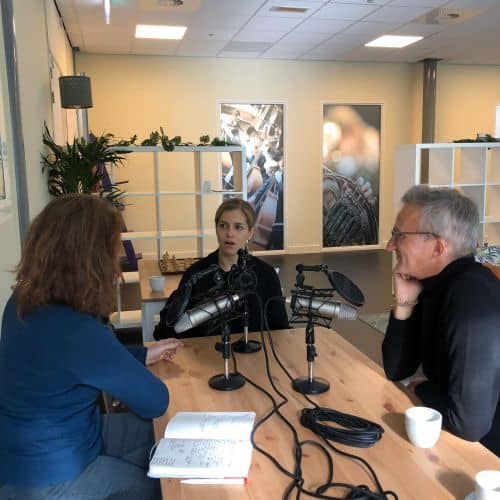 The power of music 
Before Karina moved to Amsterdam, she worked and lived in Dallas for a while. She made the most closest friends during her time in Dallas, but also needed to get used to all the differences with New York, like the open carry law.

"I saw people carrying weapons for the first time."

But in the end we are all the same, Karina says. The differences in how we are raised are really minor compared to the connection that we can have as human beings and the connection we can have through music and playing together. Right now she is looking forward to make a connection with the Netherlands and the orchestra members during her time with the RPO.

"It is such a luxury for me to have one home now."