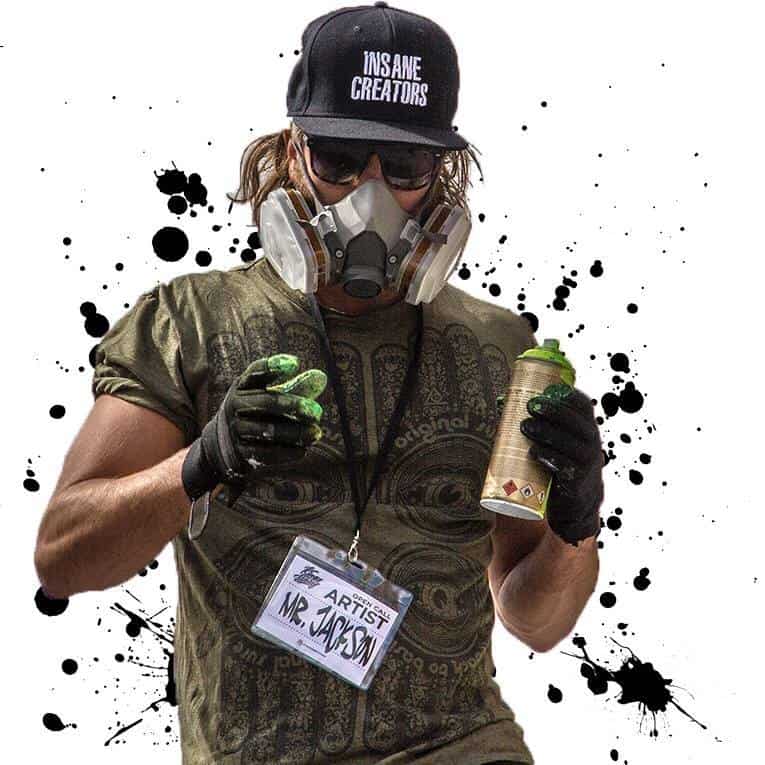 What kind of listener are you? Mr. Jackson
Have you ever wondered which piece of classical music really fits your personality? You don't have to look any further, because 24classics can help you out.
Using a specially developed questionnaire we gain insight into the depths of your personality, allowing us to read exactly what kind of classical listener you are.
In this first edition with primary school teacher and graffiti artist: Jacco aka. Mr. Jackson

The Questionnaire

1. Tell us about yourself: Who are you? What do you do for a living? What are your hobbies?  
My name is Jacco aka Mr. Jackson. I am a primary school teacher and graffiti artist. Besides painting walls I love to be in nature.

2. How would you describe your character?
Spicy yet soft and quiet.

3. What do you consider to be your best characteristic? 
My sensitivity.

4. And a lesser one?
I can be impatient.

5. What is your favourite food and why?
My favourite food is seafood, and I would like to explain it by this quote: 'He was a bold man who first ate an oyster.'

6. What is your favourite kind of music and/or favourite song?
Old school reggae and hip hop of the flowy and melodious kind.

7. What do you like about that music? What does it do to you?
It quiets me down and makes me smile. It's full of positive vibrations. 

8. Do you consider music to be a serious matter and why?
I think it's a seriously good way to get into the mood!

The Music
It immediately becomes clear that Mr. Jackson is a creative soul with a taste for the finer things in life. Colourful and energetic, a person that enjoys the rustle and bustle of school children as well as the calming effect of natural surroundings. 

The piece of music to accompany these characteristics is: Étincelles, composed by Moritz Moszkowski, performed by Vladimir Horowitz. 
The piece is part of a set of Characteristic Pieces written by Moszkowski. The name, Sparks, is easy to recognize in the music, which is jumpy and fast like little stars flashing through the concert hall. Horowitz often played this difficult little work as an encore piece to his concerts, and he even composed a coda, literally a tail, to the piece, which can be heard in the performance. 

The Response
After listening to the piece Mr. Jackson was asked to respond to it and describe his experience of the music. 

'I listened to this piece on a rainy Thursday morning, which turned out to be the perfect moment for it. I was triggered by the name of the piece and the idea that it had been selected for me personally. The clip surprised me from the start, when the artist made a kind of peace sign to the audience. Even though the man looked old, his playing was surprisingly fast from the start, and the happy melodies immediately made this rainy morning cheerful. This kind of music is new to me, and it brought up images of Tom & Jerry like scenes, jumpy and playful, when all of a sudden it just ended! At the same time I noticed that it made me feel both calm and lively. 

YouTube automatically continued playing, and started on a 90 minute concert (Horowitz Live in Vienna) with almost a million views! I decided to go with it and listen to the whole thing, which turned out to be an excellent choice. I'm glad that I found this piece because of the positive atmosphere it brings and I'll definitely listen to more music by this artist.

P.S.: At the end of the piece the pianist signs to the audience once more with 3 fingers, is this some kind of classical music slang?'

Do you also want to know what kind of classical listener you are? Then please send an email to ivo@24classics.com to apply.