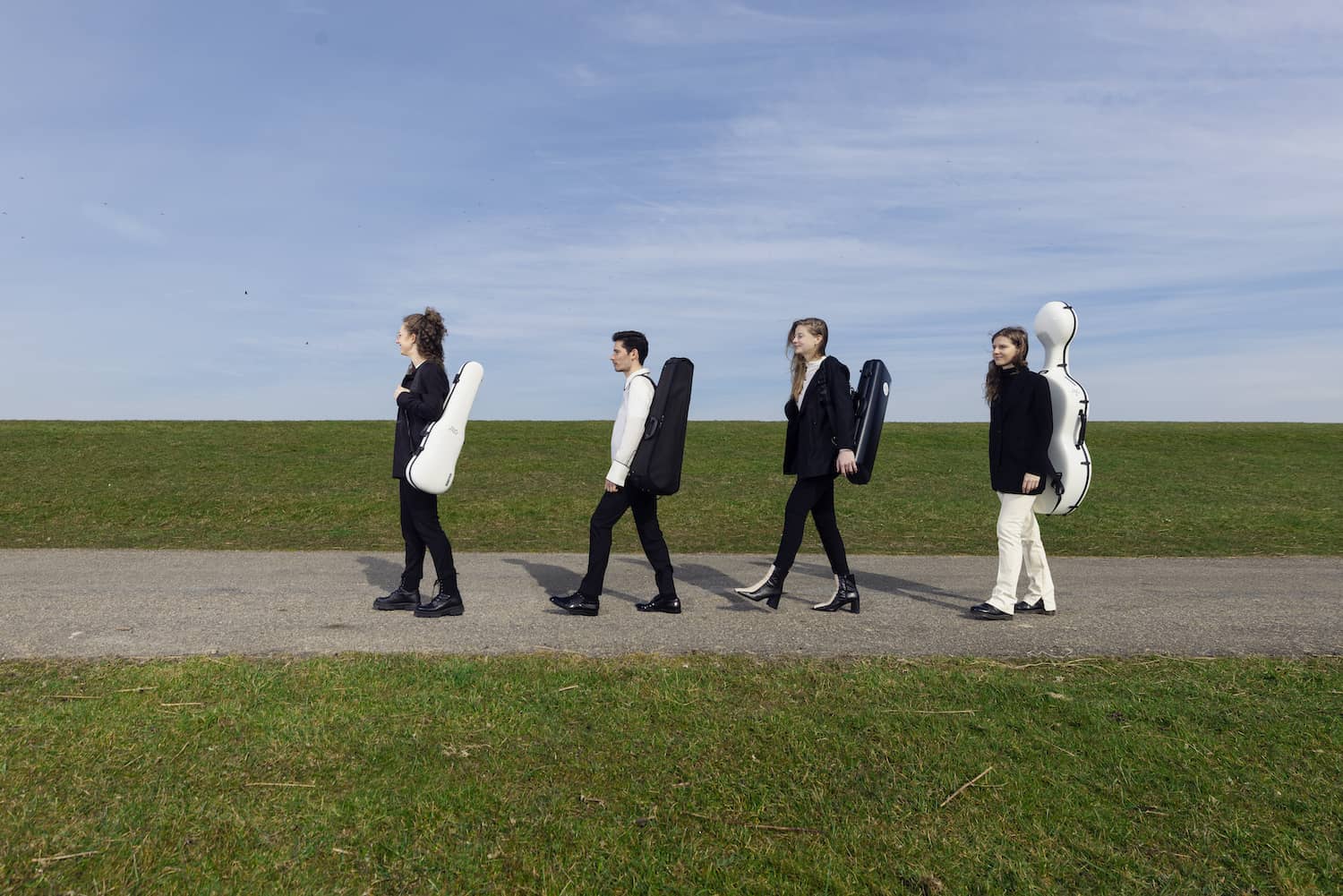 24chambers – ADAM Quartet
Wednesday 14 December
Tijd
21:00
Locatie
Utrecht secret spot
The last 24chambers of the year will take place in Utrecht and we are coming with ADAM Quartet!
ADAM Quartet is a stringquartet based in Amsterdam that has made a strong entrance in Dutch classical music scene and beyond. They played in the serious concerthalls and in Down the Rabbit hole and everywhere in between. We love their energy, their liveliness and their choice of being a string quartet in the first place.
Members are Margot Kolodziej & Hannelore De Vuyst, violin, José Nunes, viola and Renée Timmer, cello.
Request invite
Request an invitation for our guest list. Free admission, pay what you can at the door! NB: we only have a limited amount of tickets, so don't wait too long. On the day of the concert we'll send you a text message with the exact location in Utrecht.
The guest list is open for everyone – you don't need to be a Friend of 24classics (although Little Friends are first in line).